Laminerad aluminiumfolie påsar

Laminerat aluminium foliepåsar gästas av great seal förmågor, bra kemisk och vattentät prestanda; dess fördelar är expecially mer utmärkt när de är ogenomskinlig, med bra syrebarriär, välformade, och bibehålla frisk innehållet med långtidslagring.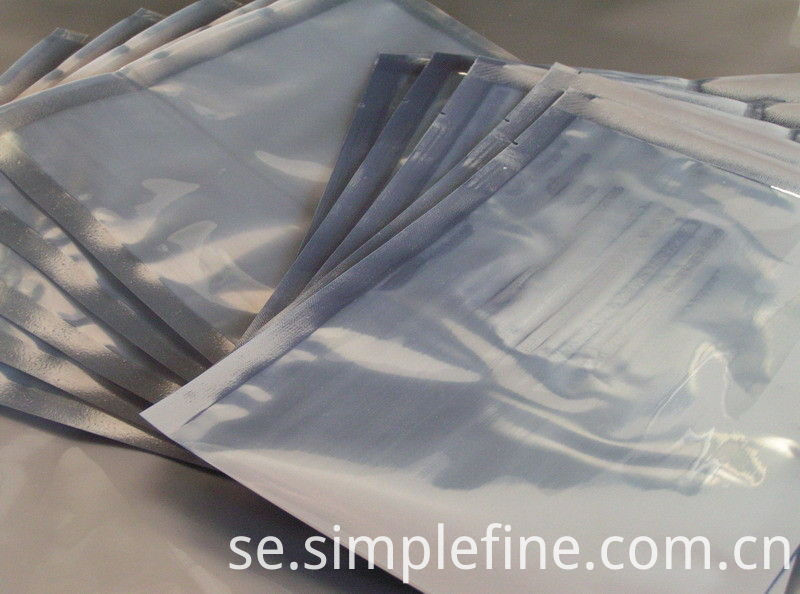 Materialstruktur
Tre - lagerstrukturen för aluminiumfolie väska: PET / AL / CPE
Fyra lager struktur av aluminiumfolie väska: PET / AL / NY / CPE
Ansökan
Laminerat aluminium väska och rullar kan användas på pizza wraps, dryckesförpackningar, tablet förpackningar, kaffe väskor och mellanmål mat förpackningar, samt kosmetiska, ansiktsmask, bio medicinska förpackningar, anti-statisk semiconductor förpackning, olika IC styrelsen förpackning, etc.
Produktens funktioner
Kraftfulla luftbarriär, oxidation-resistenta, vattentät och fuktsäker.
Starka mekaniska egenskaper, anti sprängning, stark motståndskraft mot punktering och riva
Hög temperatur (121 ℃) och låg temperatur (-50 ℃) motstånd, oljebeständighet
Tillverkad av giftfri och smaklös material, överensstämmelse med mat, farmaceutiska paketstandarder.
Bra tätning prestanda, mjukhet, hög barriär prestanda.
Tekniska parametrar
| | |
| --- | --- |
| Item | Testing Index |
| Surface resistance | Inner and outer 10 5 to 1010 |
| Tensile strength | Horizontal, Vertical>20N |
| Breaking strength | Horizontal>15%, Vertical>50% |
| Puncture strength | ≥20N |
| Static shielding | <30N |
| Edge strength | >30N/15mm |
| Heat sealing Temp | 240+20℃(based on 0.14mm thickness),it may vary in different thickness |
| Heat sealing pressure | 40-60Pa |
| Appearance | No separation, breakage, bubble, scratch, dirty, burst, |
Skräddarsydda
I olika stilar såsom platta fickor, tredimensionella väskor, Kil fickor finns olika aluminiumfolie påsar, förpackningar och tryckta aluminiumfolie påsar
Förpackning: 50 eller 100st/bund, 1000-5, 000PCS/kartong

För mer information, kontakta oss idag.
Produktkategorier : Aluminiumfolie väska