Aluminium vakuumtäta påsen

Aluminiumfolie vakuum påse görs vanligtvis av tre skikt, det finns: aluminiumfolie, Nylon och förstärkt PE film. Sådan vakuum folie vakuum påsar lämpar sig perfekt för fuktig bevis, lätta bevis och vakuumförpackning i storskaliga precision maskiner och utrustning, kemiska råvaror, farmaceutiska mellanprodukter. Fyra lager struktur (lägga till PET) är ganska vanligt på grund av dess bra funktion av vatten bevis och syrebarriär. Vi levererar bästa pris folie portionspåsarna för dig, kontakta oss nu.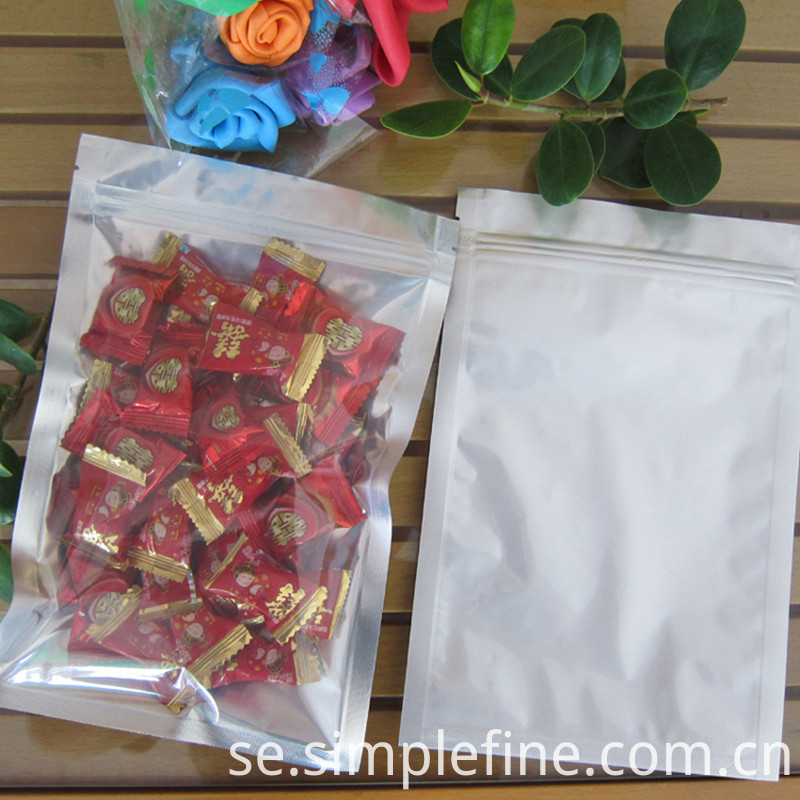 Materialstruktur
Tre - lagerstrukturen för aluminiumfolie väska: PET / AL / CPE
Fyra lager struktur av aluminiumfolie väska: PET / AL / NY / CPE
Ansökan
Använd på alla typer av elektronisk förpackning av kretskort, elektroniska produkter, precision maskindelar, konsumtionsvaror, industriprodukter. Såsom PC styrelser, IC integrerade kretsar, elektroniska komponenter, CD-ROM, hårddisk, olika typer av LED-industrin SMT plåster, ljus bar förpackningar, precision metal, bildelar, etc.
Produktens funktioner
Kraftfulla luftbarriär, oxidation-resistenta, vattentät och fuktsäker.
Starka mekaniska egenskaper, anti sprängning, stark motståndskraft mot punktering och riva
Hög temperatur (121 ℃) och låg temperatur (-50 ℃) motstånd, oljebeständighet
Tillverkad av giftfri och smaklös material, överensstämmelse med mat, farmaceutiska paketstandarder.
Bra tätning prestanda, mjukhet, hög barriär prestanda.
Tekniska parametrar
| | |
| --- | --- |
| Item | Testing Index |
| Surface resistance | Inner and outer 10 5 to 1010 |
| Tensile strength | Horizontal, Vertical>20N |
| Breaking strength | Horizontal>15%, Vertical>50% |
| Puncture strength | ≥20N |
| Static shielding | <30N |
| Edge strength | >30N/15mm |
| Heat sealing Temp | 240+20℃(based on 0.14mm thickness),it may vary in different thickness |
| Heat sealing pressure | 40-60Pa |
| Appearance | No separation, breakage, bubble, scratch, dirty, burst, |
Skräddarsydda
I olika stilar såsom platta fickor, tredimensionella väskor, Kil fickor finns olika aluminiumfolie påsar, förpackningar och tryckta aluminiumfolie påsar
Förpackning: 50 eller 100st/bund, 1000-5, 000PCS/kartong

För mer information, kontakta oss idag.
Produktkategorier : Aluminiumfolie väska